Accidental Branding: How I Created the Virtual Creative Sage™ — from Personal Branding Magazine
From: Highlights of the Past Year at Our Company
Part 2 of our company's 30th Anniversary Year Series
(You can read Part 1 here.)
This article was originally written by Cathryn Hrudicka for Personal Branding Magazine at the request of Founder and Publisher Dan Schawbel, and was published in February, 2011.
Most branding consultants will tell you to be strategic and even scientific about your branding process for a company, including a small business. But sometimes, you can brand yourself accidentally. That happened, in a way, to me when I changed the business model and some of my key service areas over a period of a few years. My company, which had been well established in several markets for a few decades as a public relations, marketing and nonprofit management consulting firm, was known as "Cathryn Hrudicka & Associates" — a generic positioning of my name, with the added implication that I owned a company of some scale; I was not just an independent "contractor" — I was a business owner with a staff and collaborators (the "associates"). However, the name was not particularly colorful or descriptive.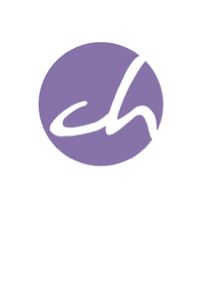 In the early 2000s, I decided to choose a new name that would be a better fit with my personality and the spirit of my business, but would still leave me some "wiggle room" and would buy some time while I more clearly defined the newly developing vision for my business, including the new offerings and market niches. On the spur of a moment, I came up with "Creative Sage™" and spontaneously took the pulse of a few people in the room — yep, they liked it and thought it fit me. But what would I do with the new name? How would I roll it out? And, isn't a "brand" more than just a name?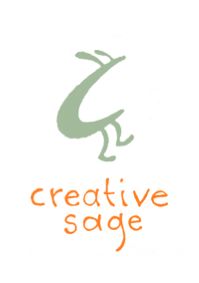 I pondered these questions over the next few years as I gradually moved my business into new areas and industry niches. I also changed my web site several times, working with different designers, and began blogging. By the mid-2000s, I had settled on two different branches for my business, gradually phasing down "Cathryn Hrudicka & Associates" and introducing "Creative Sage™." I had two sets of business cards, logos, and blog sites. I had become an innovation program designer and consultant, a creativity expert, an executive and transition coach.
By then, I was using social media extensively, and became "Creative Sage" on Twitter, LinkedIn, Facebook, FriendFeed, Flickr, YouTube, and other networks. The name stuck as my company evolved. I needed an avatar — and again, a lucky accident — I uploaded a simple photo of myself in a sunhat with an orange scarf around it, and people responded — it seemed to fit the "Creative Sage™" image.
Now, as my company evolves, I'm gradually replacing the "hat" photo with professional, but natural photos, and we'll be launching new programs in 2011-2012. Stay tuned. I think the point here is that my personal branding has been mainly intuitive, yet successful because I've listened to people's comments and used informal crowd-sourcing and open innovation techniques to gauge market responses — and I've made changes in my business model and offerings in a similar way.
Creative, ongoing, managed transition is what business is all about. To the rest of the world, you are your company.
Chamillionaire on the cover of Personal Branding Magazine, which includes a profile of Cathryn Hrudicka of Creative Sage™ on page 25 of the PDF below.
Complimentary download—the February 2011 issue of Personal Branding:
Personal Branding issue_CS_CH_v4i3
You can view the cover and contents of the current issue, and subscribe to Personal Branding Magazine online. (Click on "Media.")
You can download a free sample issue here.
Archived issues are for sale as e-magazines here.
Return to the Cathryn Hrudicka & Associates Home Page
This entry was written by
admin
, posted on February 28, 2011 at 11:57 pm, filed under
30th Anniversary Year Series
,
Accidental Branding
,
Branding
,
Business
,
Business Development
,
Business Growth
,
Business Survival
,
Business Sustainability
,
Celebration
,
Creativity
,
Entrepreneurship
,
Innovation
,
Internet Marketing
,
Management
,
Marketing
,
Personal Branding
,
PR
,
Public Relations
,
Risk
,
Social Media
,
Success
,
Thriving Business
,
Transition
,
Transitions
,
Twitter
,
Uncategorized
,
Viral public relations
,
Web 2.0
,
Web 3.0
and tagged
30th Anniversary
,
Anniversary Year
,
Cathryn Hrudicka
,
Cathryn Hrudicka & Associates
,
Creative Sage
,
CreativeSage
,
Dan Schawbel
,
Personal Branding
,
Personal Branding Magazine
. Bookmark the
permalink
. Follow any comments here with the
RSS feed for this post
.
Post a comment
or leave a trackback:
Trackback URL
.